Archive for the 'Sound Choice' tag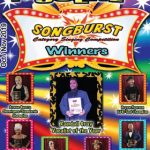 SongBurst 2019 was a blast! As most of you know, this was a "category" singing competition featuring 6 separate and distinct genres of music including: Rock, R&B/Soul, Country, Top 40, Oldies, and Showtunes/Standards. The qualifying rounds took place at 6 individual venues throughout Southern California and lasted most of the summer. The 36 Finalists delivered outstanding performances during the Final Competition ...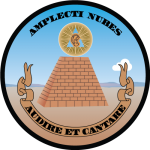 Karaoke industry movers and shakers to meet in Nashville June 22 for Summit
Knoxville, TN – June 15, 2012 – Twenty-five of the biggest names in the karaoke industry are set to meet on June 22 at the Hilton Nashville Downtown for the Karaoke Cloud Music City Summit 2012 – The End Of The Age Of ...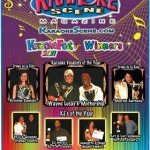 With huge crowds and exceptional singing performances, KaraokeFest 2011 has now come to a close. But what a day...the biggest and best KaraokeFest ever!
First of all, we would like to thank our major sponsors, Ace Karaoke, VocoPro, ProSound and Karaoke Kruise for their generous support of this event. These fine companies make it possible to ...
Congratulations and our warmest thanks to all the wonderful people who made KaraokeFest 2002 such a special and successful event. Karaoke absolutely deserves a day like that… and we have even bigger plans for next year!
There are so many folks to thank that this page could easily be completely filled with just their names. So ...
Well, it's KaraokeFest time again and what an event this one's going to be! Our staff has been tirelessly working to put together a truly outstanding party for the Karaoke community. On Sunday, May 25th (Memorial Day weekend), the fabulous Queen Mary in Long Beach will once host this fantastic "celebration of Karaoke" in grand ...