Archive for the 'KJ of the year' tag
What's New: Our SongBurst 2012 competition ("SongBurst at Soboba") has come to a climactic close on March 27th and was a fantastic success. Karaoke Scene would like to thank the fine people at the Soboba Casino for everything they have done to make this such a great event. Thanks also to radio stations X103.9, KCXX ...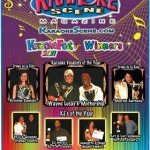 With huge crowds and exceptional singing performances, KaraokeFest 2011 has now come to a close. But what a day...the biggest and best KaraokeFest ever! First of all, we would like to thank our major sponsors, Ace Karaoke, VocoPro, ProSound and Karaoke Kruise for their generous support of this event. These fine companies make it possible to ...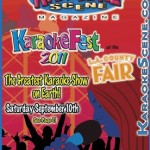 The excitement level is really building for KaraokeFest 2011, "the greatest Karaoke show on earth," and it's spreading all over Southern California. By popular demand, his year's "Fest" will again take place at the L.A. County Fair in Pomona on Saturday, September 10th. That's right, Saturday. And you know what that means...it means not having ...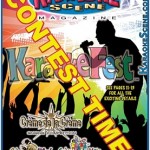 "IT'S CONTEST TIME!" That means it's time for the "BIG 3" KaraokeFest singing competitions to begin. The hugely popular and highly prestigious Crème de la Crème singing competition will be held at 25 venues throughout Southern California beginning on July 2nd and continuing through the month of August. This is the huge one, the most ...
We are pleased and proud to announce that KaraokeFest 2002 will take place on Sunday, May 19th on board the world famous "Queen Mary" in Long Beach. This promises to be the biggest and most exciting "Fest" ever. Our staff has spent a lot of time, and we are expending a great deal of resources ...