Archive for the 'Larry Vance' tag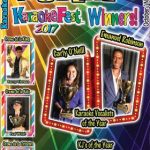 KaraokeFest 2017 was spectacular and amazed audiences both at the Fair and around the world! The entire show (all 11 hours) was streamed to the KaraokeFest Facebook page and was available for viewing by everyone, everywhere, courtesy of Stanley Wilson and his entertainment company "The World Wyde Experience." The video is available for viewing at ...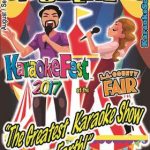 KaraokeFest™ 2017, "the greatest Karaoke show on earth," is in its final stages of preparation and excitement is spreading all over Southern California. This year's "Fest" will again take place at the L.A. County Fair in Pomona on Saturday, September 16th. That's right, Saturday. And you know what that means...it means not having to get ...