Archive for the 'Dennis Snyder' tag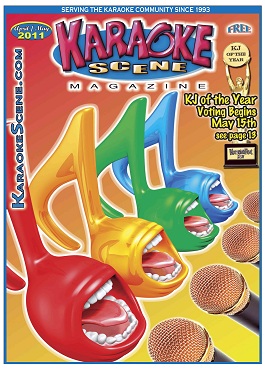 Our SongBurst 2011 competition (SongBurst at Soboba) is wrapping up with the Finals on April 4th. The event has been a huge success with the maximum number of contestants signing up each week to compete. Karaoke Scene would like to thank the fine people at the Soboba Casino for everything they have done to make ...
There is so much going on…where can we start? How about here? Coming soon…a new major singing competition, authorized and sponsored by Karaoke Scene Magazine which will be filmed as a documentary for possible airing on national television! That seems like a good starting place. "SONGBURST 2002" will take place starting on October 31st (Halloween) and ...