Joined: Tue Apr 24, 2007 7:07 pm
Posts: 1504
Images: 0
Location: Salina,KS
Been Liked: 64 times
Bandstand... with its jive tunes and swinging Choreography...was nominated for 2 Tony awards this year but one walk away with one for BEST CHOREOGRAPHY. Neverless this cast album is due to be released June 30th. Several of the songs from this show have been requested on karaoke version.
If you like songs from the long gone days of that era check out the songs on youtube.
Attachments: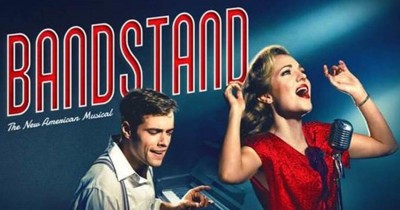 21BANDSTAND-facebookJumbo-v2.jpg [ 91.04 KiB | Viewed 4134 times ]