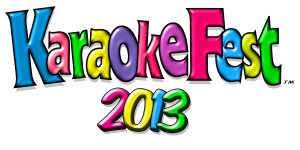 KaraokeFest™ 2013
A Spectacular one-day event at the LA County Fair that features numerous outdoor Karaoke locations, an expo, and a main stage production where finalists from "Creme" singing competitions compete for Finalist Championship Titles. You won't want to miss our "Creme de la Kids" and "Creme de la King" competitions where children and Elvis impersonators battle for top billing in each of their competitions. The event culminates in the "Creme de la Creme," where the very best of the best singers that Southern California has to offer compete for thousands in cash and prizes and the honor of being crowned Male and Female Vocalist of the Year. So warm up your vocal cords and sing your way to the LA County Fair!
Plan now for a day full of Karaoke fun on Saturday, September 14th where you can sing throughout the grounds and cheer on your favorite contestant in the competitions at the Plaza de Las Americas Stage.
Discover more, visit: the Official KaraokeFest Website.
KaraokeFest™ made possible by: